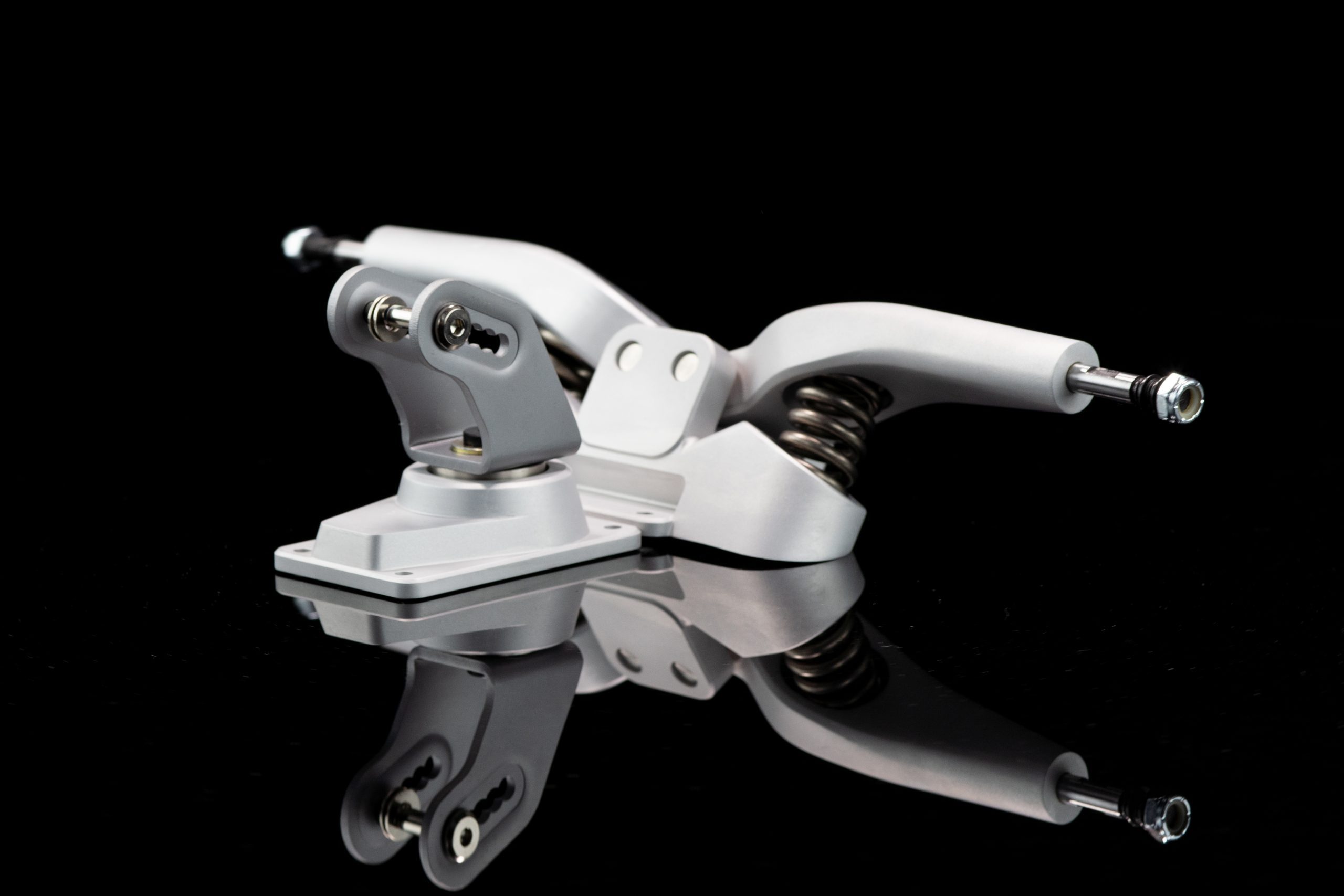 Independent, spring-loaded hangar arms for maximum edge control
Interchangeable springs give you the deepest carve and the most butter feel ever!
Two-piece design reduces weight and gives you more durability
Stronger castors made from T6 cast aluminum lets you go bigger even longer.
Introducing the newly patented Freebord 5-X.
The first design of it's kind featuring independent hanger arms that allow for a deeper carve than ever before.  Learning to ride is easier. Tricks previously thought impossible are now within your reach.
Your Lift Ticket For Life
The Freebord castor system rotates 360º to simulate the motion of a snowboard. The hanger arms are independently suspended and spring loaded for a tighter turning radius.