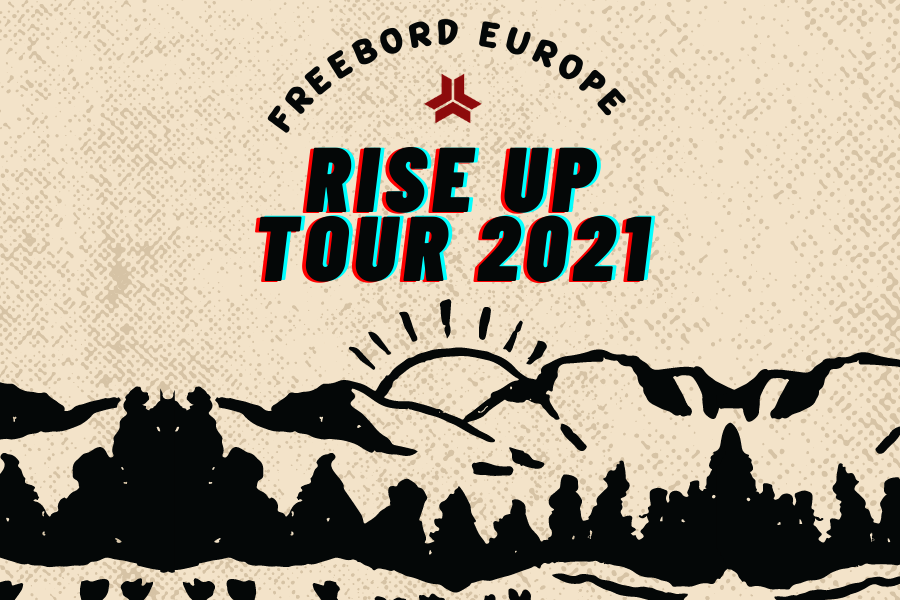 Let's brush off 2020s lack of riding and living. Let's go back outside and enjoy the way of a Freeborders life.
After a few months of preparation, Freebord Europe is proud to officially announce the launch of the Rise Up Tour.
🌞15 dates, 7 Countries

You can find all Tour Dates on our official Webpage. There you'll find all links to the individual Facebook Events. Communication will happen through the Facebook Event Pages.
Expect some fun rides, free stuff, stuff to win, stuff to buy, good people and good vibes. As always the Events are free and everyone is welcome. Don't hesitate to invite beginners and your non-rider friends.
Plan your trip and invite your friends. We'll see you there!

Drop IN,
Team Freebord Europe