Quentin // Mestre
Age: 21
Location: Grenoble / Houilles , France
Favorite Riding Spot:
"I like many spots in French Alps, but I think my favorite one is the Izoard Path in the Southern Alps. This is probably one of the more beautiful views I have ever seen, there is just a road in wilderness. We can drop in both directions, I prefer the side behind « Casse deserte » which is steeper, we can go fast and make rotations like we want without losing speed."
How did you get started?
I started Freebord when I was 15. Thibaut Eychene showed me a video on Zapiks. Then we bought one with two other good friends of mine, Valentin Gouriou and Hugo Granville.
Best Freebord Memory:
Every road trip I've done with the NFR were amazing! Especially, the last 3 days of the trip this summer in Izoard. We camped in a in a wild and beautiful place, it was an escape from everything, there is nothing better than ride and spend good time with friends.
Board settings:
80cm, maximum rocker.

[creativ_button url="http://store.freebord.com/bomber-bamboo-complete/" icon="shopping-cart" label="BUY HIS SETUP" colour="red" colour_custom="#df4040″ size="medium" edge="rounded" target="_blank"]
[embedyt] https://www.youtube.com/watch?v=RCrZcnhp2OU[/embedyt]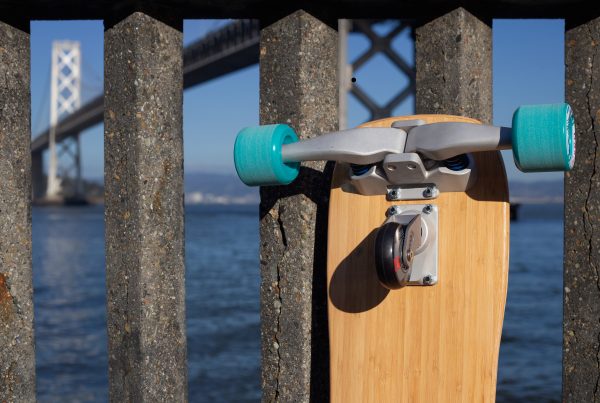 Looking to test ride the new Freebord 5-X? We are meeting up to ride this Saturday (2/15/20) in San Francisco. Riders of all different skill levels are welcome to join. Pro team rider Quentin Mestre will be visiting from France and is eager to shred with everyone. We will start…