What Size Freebord Should I buy?
So you're in the market for a Freebord but you're just not sure what the heck all these measurements mean. Well, you're in luck. I've broken down the basics in one short-and-sweet post, so read on to find out what bord you need to be shredding.
So, what do all these measurements mean?
Freebord decks follow the same industry standard sizing method as snowboards. Here's a breakdown of each measurement:
The length is measured in centimeters.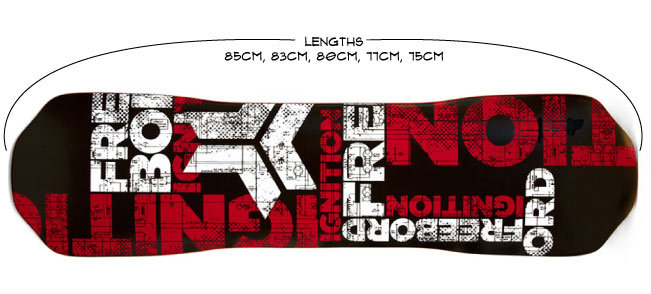 The stance width is measured from the middle of each of the bindings.

The width is measured at the widest section of the deck.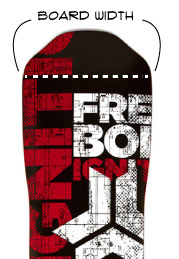 What size should I get then?
Now that I've covered the basic measurements, let's get you sized up.
Listed below is the official Freebord sizing chart. It lists all the measurements I mentioned earlier; it also includes a height range beside each size.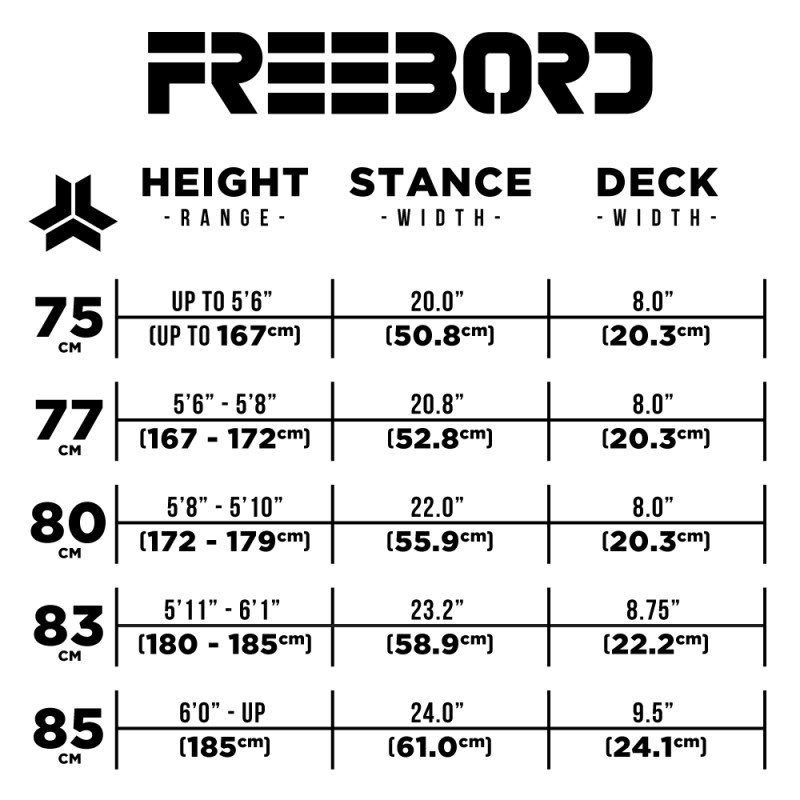 For example, if you are 5'6″ you would ride a 77cm deck.
Pretty easy huh? Let's try another, 5'9″, boom, you ride an 80cm deck.
Okay, fairly straightforward, now say you're 6'1″, uh oh, looks like you have to make a decision between an 83 or 85cm deck.  This is when all of those other measurements come in extremely handy, consider the following:
If you're 6'1″ technically both boards could fit you, but it really comes down to personal preference.
Some people (myself included) enjoy a larger stance due to the extra stability a larger deck gives you. Again, this is all preference, so if you have had experience with any boardsports in the past, you may prefer one over the other, but in the end either board will work for you.
* I should note that if you have large feet (size 12+ US mens), I would recommend considering the 85 or the 83cm deck due to the larger width – it helps with limiting wheel-bite.
I hope this clears up some of the confusion on sizing but feel free to ask any other questions you may have in the comment's section below.