Time is running out for Pre-Order Advantages!
We are getting close to the delivery of the Pre-Orders.
The latest news that we received from Production is that everything is ready for shipping by the end of April.
All Pre-Orders of the Generation 5 Models will be shipped with the highest priority and the fastest way possible. Arrival in Europe is planned for mid-May. All Pre-Orders made until the end of March will be considered for this.
The next batch of Freebords will arrive in Europe by mid-June.
Pre-Order Prices are only available until the end of April.
11 more countries are now able to pre-order as well.
Check out the lates Reviews on the 5X!
Morgan Bernarbane
Morgan Bernarbane is known for his smooth style. You can't even…
Ivan Barreira
Ivan Barreira loves to Snowboard but not too much snow in…
Axel De Sousa
Axel De Sousa had the chance to try the 5-X. Listen to what he…
Last chance to benefit from early delivery and special Pre-Order Price!
Freebord 5X
The Freebord 5X is the future of snowboarding the streets.
349,99 € (399,99 €)
Freebord 5
The Freebord 5 is the definition of progression.
319,99 € (359,99 €)
Keep your G3-R fresh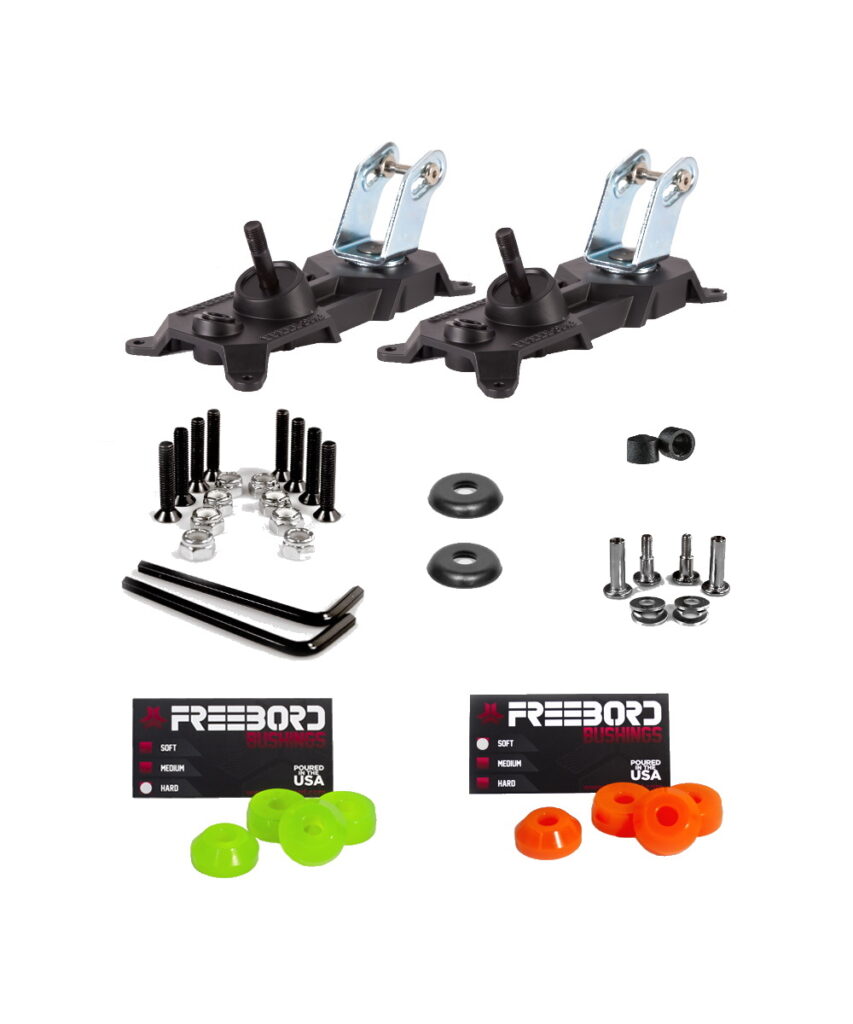 G3 Eleventh-Hour
Not much is left. If you want to keep your G3 Setup fresh for another season, now is the time to scoop the last parts and pieces. Production of the G3 Trucks and Bushings stopped a long time ago
Remember your local Contact
Check out our Team Page to find your local Contact in your Language.
Don't miss anything, sign up to our Newsletter
Let us know if you need anthing, we are here for you!
Drop IN,
Team Freebord Europe